Zakpage is a bespoke studio fusing various disciplines to create elegant visual narratives. We are about strengthening identity through film, installation and design. We co-create with communities, corporations placemakers and cultural practitioners. Zakpage is Supply Nation and CASA UOC Certified.
Fifteen design students, one drone, and a grand gesture on an ancient landscape. This is Swinburne University MARNGO Design ; shaping futures
So powerful is our impulse to detect story patterns, That we see them when they're not even there
Frank Rose
When I'm working on a problem,
I never think about beauty but when I am finished,
if the solution is not beautiful,
I know its wrong.
R. Buckminster Fuller
Zakpage is a collaboration between designer Alison Page and cinematographer Nik Lachajczak, who have worked for 20 years in their respective fields and have come together to converge film with the built environment to create place-based narratives.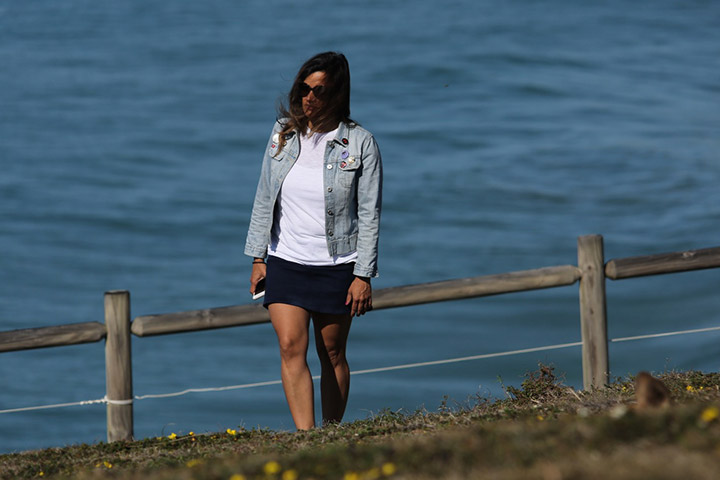 Alison Page
Alison Page is descendant of the Walbanga and Wadi Wadi people of the Yuin nation, whose family hail from La Perouse in south Sydney. She is an award-winning Designer and Creative Director of an Aboriginal design studio. Up until recently, Alison was the founding CEO of the Saltwater Freshwater Arts Alliance, and the National Aboriginal Design Agency and the Director of the Saltwater Freshwater Festival. For eight years Ms Page was a regular panelist of the ABC program The New Inventors and she returns to media production as one half of Zakpage, which is converging culture with film. She is a Company Director with the Indigenous Land Corporation and the Chair of the National Centre of Indigenous Excellence in Redfern. In 2015 Alison was inducted into the Design Institute of Australia's Hall of Fame.
Nik Lachajczak
Nik is a Director, Cinematographer and Editor that has worked with communities in Australia and globally for 18 years. He is passionate about social justice issues and storytelling and continues to collaborate and share his skills with young media producers. He has handled shooting, logistics, production and delivery on overseas and domestic features, broadcast documentaries, television series and online projects. Currently, Nik is one half of Zakpage, a Creative Agency that works with communities, artists, organisations and broadcasters to create a diverse range of digital art media, communication products and multi-platform campaigns. While having had many amazing experiences and worked with so many great people, the time spent in Jordan working in
Zaatari refugee camp
was literally life changing. Nik is also a CASA certified UAV (drone) pilot.
Don't be satisfied with stories, how things have gone with others.
Unfold your own myth.
Rumi
Testimonials
Combining state-of-the-art digital technologies with authentic visual storytelling, ZakPage brought sensitivity, passion and vision to the Marngo project. Alison and Nik crafted a powerful and evocative film that honours, enriches and seamlessly weaves together the students' experiences and project's aspirations with the hauntingly beautiful cultural landscape of Lake Mungo.

SAMANTHA EDWARDS-VANDENHOEK
Academic Director (External Engagement) Design, Swinburne University.

The Sawtell Cinema needed a compelling video for its crowd funding campaign to secure the additional funds required to refurbish the regional cinema which had recently been purchased by locals. Zakpage created a beautiful narrative that celebrated the love of cinema and captured the hearts of the Sawtell community. We hoped to raise $75,000 through the campaign and ended up almost doubling this reaching a total of $142,000. The very sharable video series was key to the success of the campaign.

Jill Nash chair of the Sawtell Cinema Investment Committee

The Clean Air and Urban Landscapes Hub, of the National Environmental Science Programme, wanted to start a conversation about how and why Indigenous perspectives of cities should guide our work. Through a very collaborative and efficient process ZAKPAGE created a beautiful, visually stunning short film about cities as Aboriginal places. The finished product is more than we expected and is going a long way to engage more people and organisations planning and building the cities of the future.

Dr Cathy Oke - Clean Air and Urban Landscapes Hub, University of Melbourne

The National Museum of Australia commissioned ZAKPAGE to produce a series of films capturing elders stories in and around Canberra. Combining a powerful narrative technique with outstanding cinematic vision, they produced several moving short films that reflected the pride and presence of our respected community elders and their Country. They went above and beyond in terms of respectful engagement and passion for the production process, and delivered amazing assets on time and on budget which are currently in permanent rotation in NMA's main cinema. We look forward to collaborating with Alison and Nik on future projects.

Adjunct Professor Margo Neale - Senior Indigenous Curator
Indigenous Advisor to Directer, National Museum of Australia